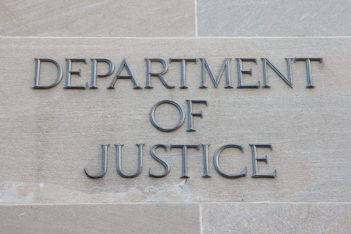 Shuren Qin, a Chinese national, has pleaded guilty in a federal court in Boston to 1 count of conspiring to export $100,000 worth of items from the US to China without the required export licences, as well as 2 counts of smuggling, 2 counts of making false statements, 1 count of visa fraud, and 4 counts of money laundering.
According to the DoJ press release, between July 2015 and December 2016, Mr Qin caused at least 60 hydrophones (devices used to detect and monitor sound underwater) to be unlawfully exported from the US to Northwestern Polytechnical University (NWPU). NWPU is on the Commerce Department's Entity List, and is described as a Chinese military university that is involved in military research, and works closely with the People's Liberation Army. In order to export the hydrophones, Qin and his company, LinkOcean, concealed the true end-user from the US manufacturer, and therefore caused false end-user information to be filed with the US government. Qin also engaged in money laundering by transferring more than $100,000 from Chinese bank accounts to US bank accounts to facilitate the scheme.
The charge of conspiring to violate export controls provides for a sentence of up to 20 years in prison, 3 years of supervised release and a fine of $1 million. The charges of visa fraud and smuggling both carry sentences of 10 years' imprisonment, whilst making false statements carries 5 years, and fines of $250,000 for each offence.