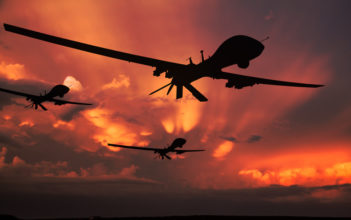 We reported in July 2020 that the Trump administration had revised its policy on unmanned aerial systems (UAS) to ease export restrictions on drones to allies and partner nations. The Bureau of Industry and Security has now amended the Export Administration Regulations to implement these changes.
A subset of UAS that "have a range and payload capability equal to or greater than 300 km/500 kg but a maximum true airspeed of less than 800 km/hr" which were previously identified in the Missile Technology Control Regime (MTCR) Annex as Category I items will now be treated as Category II items. As a result, licence applications for these exports will be subject to more flexible case-by-case review, rather than a strong presumption of denial. In addition, licence applications for exports of parts and components for the design, development, production, or use of these drones will also be assessed more flexibly on a case-by-case basis.
The changes aim to "strengthen US national security by improving the capabilities of US partners, and will increase US economic security by opening the expanding UAS market to US industry". See final rule, which came into effect yesterday, 12 January 2021.