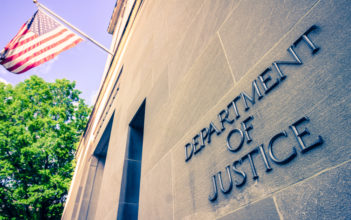 The US DOJ has announced that 3 Iranian nationals have been charged in an indictment with conspiracy to export US goods to Iran in violation of the International Emergency Economic Powers Act (IEEPA) and the Iranian Transactions and Sanctions Regulations (ITSR), as well as conspiracy to smuggle goods and engage in money laundering. Those charged in the indictment are: Arash and Amin Yousefi Jam, both of whom are based in Canada, and Abdollah Momeni Roustani, who resides in Iran.
Between January 2015 and February 2017, the defendants are alleged to have exported 9 electrical discharge boards, a CPU board, 2 servo motors, and 2 railroad crankshafts from the US to Iran via the UAE without the required licences. The defendants are also said to have concealed the ultimate end users of the goods by providing false and misleading information.
The export and smuggling violations carry a maximum penalty of 5 years' imprisonment and a $250,000 fine. The maximum penalty for conspiracy to engage in money laundering is 20 years' imprisonment and a $500,000 fine.