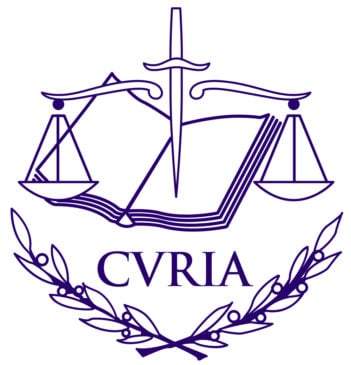 European Court of Justice has dismissed appeals brought by VTB Bank and Vnesheconombank against the General Court's judgments (here) upholding their inclusion in 2014 in the EU's sanctions restricting the access of some Russian banks to EU capital markets. The judgments are here: VTB Bank C-729/18 P (25 June 2020, for whom Maya Lester QC acted), and Vnesheconombank C-731/18 P (25 June 2020).
A few points about the judgments:
These were (unusually) challenges not to the usual asset-freezing measures, but to the banks' inclusion in the EU's sectoral sanctions, which are targeted in the sense that they apply only to the listed banks.
The Court said the reasons given for including the banks were clear because although no reasons are given by their names, it is clear from the regulation as a whole that the banks were listed because they were majority state owned Russian banks.
The Court said it could only find that the criteria were disproportionate if they were "manifestly inappropriate" to achieving their aims, with a large degree of deference to the EU for what are essentially political decisions. The banks argued that the measures were disproportionate because the banks had nothing to do with Russia's actions in Ukraine, and the measures did not achieve the aim of imposing costs on the Russian government. The court said the measures were justified and proportionate because they were capable of imposing a cost on the Russian government (whether in fact they did impose a cost or not) because the government might have to bail out the banks in the last resort.
The Court also rejected VTB's argument that on a proper interpretation of the regulation, banks could only be included if they had "an explicit mandate to promote competitiveness of the Russian economy, its diversification and encouragement of investment"which VTB did not. The Court agreed that a number of language versions of the regulation suggested this was a requirement, and that other versions were ambiguous. However, the Court said it was sufficient that there be ambiguity in some language versions for the Court to interpret the regulation by reference to the purpose of the regulation and the language of the decision, even if that resulted in a meaning contrary to the clear meaning of some language versions.