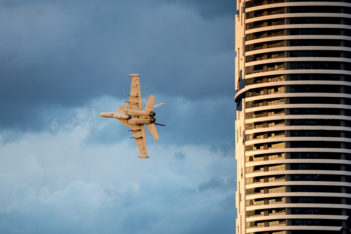 The US Department of State has rescinded its 9-year "policy of denial" in relation to BAE Systems Saudi Arabia Ltd (BAES SAL), a subsidiary of BAE Systems. A policy of denial means that an entity is restricted from exporting or importing controlled items because their licence will either be revoked or denied, unless an exception is made. Notice.
In 2010, BAES SAL was found to have conspired to violate the AECA and ITAR. In 2011, an agreement was reached to settle the 2,591 violations, under which the Dept of State imposed a policy of denial on 3 business units responsible for the majority of the violations. Those units were closed shortly after the agreement was reached, but as a successor entity, BAES SAL remained subject to the policy.
Licence applications made on behalf of BAE SAL under the Arms Export Control Act (AECA) or International Traffic in Arms Regulations (ITAR) will now no be longer be automatically denied and access to controlled items will be reinstated, subject to the usual oversight by the State Dept.