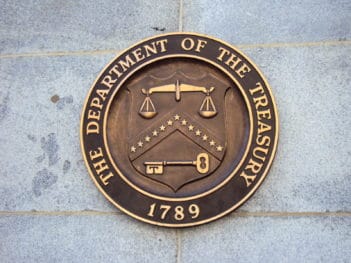 The US Treasury has imposed asset freezes on 9 individuals who are said to be closely associated with Iran's Supreme Leader Ayatollah Ali Khamenei.  The individuals are alleged to have been appointed by Ayatollah Khamenei to posts within the Office of the Supreme Leader, the Expediency Council, the Armed Forces General Staff, and the Judiciary.  In addition, the Treasury has frozen the assets of the Armed Forces General Staff, which it describes as the most senior military body in Iran.
The asset freezes were imposed pursuant to Executive Order 13876, under which the 9 individuals and 1 entity have also been made subject to secondary sanctions.
In the Treasury's press release, Treasury Secretary Steven Mnuchin alleges that the individuals "are linked to a wide range of malign behaviours by the regime, including…torture, extrajudicial killings, and repression of civilians".  A list of the newly sanctioned persons is here.