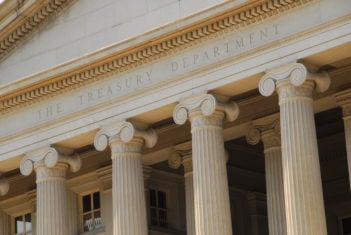 OFAC has issued new and amended Iran-related Frequently Asked Questions.
FAQ 804, which relates to the recent sanctions on and general licence concerning COSCO Shipping Tanker (Dalian) Co. (see post and post), has been amended to refer to the new FAQs on secondary sanctions. These clarify:
FAQ 805: that non-US persons are not generally exposed to sanctions for engaging in transactions with a non-Iranian person sanctioned under s3 O. 13846 (sanctions relating to Iran's automotive and petroleum industry);
FAQ 806: the activities covered by "maintenance" in General Licence K; and
FAQ 807: that a US financial institution can process transactions involving COSCO Shipping Tanker (Dalian) Co. if the US financial institution is the only US person involved in the transaction.
FAQ 303 has also been updated to clarify which insurance activities relating to Iranian specially designated nationals are subject to sanctions, and which insurance activities are not sanctionable. OFAC Notice.