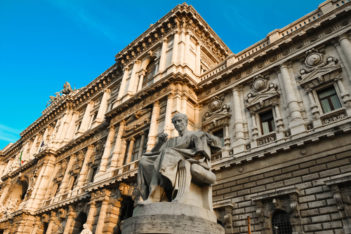 There are two judgments of the Italian courts applying the EU Blocking Regulation, Council Regulation (EC) 2271/96.
In the first case, an Italian company controlled by partners in Iran was notified by its bank that their banking services would be terminated due to concerns about US sanctions. The court ordered an injunction to prevent the bank from terminating its services, which it said would be a breach of Article 5 of the EU Blocking Statute, which prohibits compliance in the EU with some US sanctions on Iran.
In the second case, an Italian company had a supply contract with an Iranian company. Payment was made through a US-designated bank, and was subsequently frozen by the Italian entity's bank. The Italian court found the US designation to be ineffective in the EU, and ordered release of the funds.