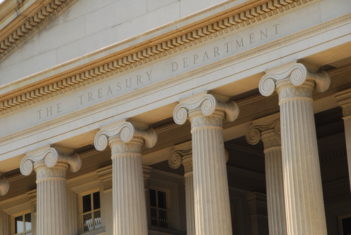 The US has imposed sanctions on 6 Chinese shipping companies and 5 Chinese nationals under E.O. 13846 for "knowingly engaging in a significant transaction for the transport of oil from Iran".  The sanctionable transaction took place after the waiver allowing imports of Iranian oil to China expired in May (see post). OFAC Notice and State Department Press Release.
The designated entities: China Concord Petroleum Co. Ltd, Kunlun Shipping Company Ltd, Pegasus 88 Ltd, and COSCO Shipping Tanker (Dalian) Seaman & Ship Management Co, Ltd. Another subsidiary of COSCO, a Chinese state-owned shipping corporation, COSCO Shipping Tanker (Dalian) Co., Ltd, and Kunlun Holding Company Ltd have been listed for their ownership/control of the above 4 entities.
5 individuals, who are executive officers of one or more of the six companies above, are now listed under the same E.O.:  Bin Xu, Yi Li, Yu Hua Mao, Luqian Shen, and Yazhou Xu.
OFAC has also published an FAQ which clarifies that the sanctions only apply to these 6 entities, and entities in which they own a 50% or greater interest. The sanctions do not apply to and US persons can freely transact with the parent entity (COSCO Shipping Corporation Ltd) or any of its subsidiaries or affiliates.