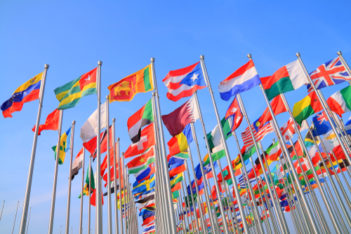 The UN Security Council has decided to renew a modified sanctions regime against the Central African Republic until 31 January 2020 by adopting Resolution 2488 (2019). The decision renews the arms embargo against the CAR, and makes adjustments to allow for the following to be transferred to the CAR:
Supplies "intended for the support of or use by" MINUSCA, European Union and French forces' training, and other member states' training missions;
Supplies of non-lethal equipment and provision of training to CAR security forces;
Supplies originating from Chadian or Sudanese forces solely for use in international patrols in co-operation with MINUSCA;
Non-lethal military equipment intended solely for humanitarian or protective use;
Protective clothing;
Small arms and related equipment intended for international patrols; and
Arms and other related equipment to CAR security forces (as approved by the Committee), and weapons with a calibre of 14.5mm or less to CAR security forces.
The UNSC also decided that "the supplying Member State is  primarily responsible for notifying the Security Council Committee" 20 days in advance of delivering any of the above supplies. Press Release here.
The EU aligned with this decision on 23 September, see Council Implementing Regulation (EU) 2019/1574 and Council Implementing Decision (CFSP) 2019/1576.