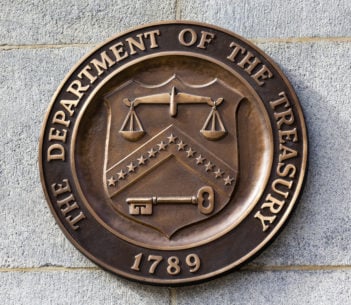 OFAC has listed 16 entities and 10 individuals pursuant to terrorism-related Executive Order (E.O.) 13224 (asset freeze) and identified 11 vessels as blocked property. This action designates a shipping network comprising of officials, shipping and insurance companies directed by the IRGC-QF that "ha[ve] moved oil worth hundreds of millions of dollars […] for the benefit of the brutal Assad regime, Hizballah, and other illicit actors". OFAC Notice for full list. OFAC Press Release and Department of State Press Release.
OFAC has also published a new shipping advisory for the maritime industry, which warns of sanctions risks relating to the IRGC and oil shipments to Syria.
Individuals
Morteza Qasemi and Shamsollah Asadi (IRGC officials) and Ali Qasir (a Lebanese associate), who manage the network's shipping contracts and logistics, have been designated under the E.O. for acting for or on behalf of Rostam Qasemi, a designated IRGC general and the head of the Iranian-Syrian Economic Relations Development Committee. Mohammadreza Ali Akbari, an official at the Safiran Payam Darya Shipping Company (interlocutor between IRGC-QC and vessel managers) has also been listed for acting for or on behalf of Rostam Qasemi.
Medhi Group
The India-based Medhi Group, its director Ali Zahdeer Mehdi, Ali Ghadeer Mehdi (subsidiary director), Zafar Anis Ishteyaq Hussain and Anuj Bhardwaj (officials), and 10 subsidiaries and shell companies which have "responsibility for crewing and managing at least seven of the vessels used by network" and handling day-to-day operations have also been sanctioned under the E.O. Additionally, Iran's Kish P&I Club "has provided discounted P&I coverage for multiple vessels in the IRGC-QF-run network", and as a result has been listed under the E.O. for providing support to the Medhi Group.
Hizballah, Front Companies and Metal Exports
Front companies: Hokoul S.A.L. Offshore, Talaqi Group, Nagham Al Hayat, Tawafuk, and ALUMIX established by the IRGC-QF have been designated under the E.O. These are allegedly overseen by Hizballah officials, namely Muhammad Qasim al-Bazzal (listed in 2018), to facilitate sales of crude oil, condensate, and gas oil to Syria. Lastly, Mahmud Ashtari has been designated due to his position as MD of Hamrahan Pishro Tejarat, which charters tankers and transports cargo, including iron and metal, from Iran to Syria and China in contravention of US sanctions.