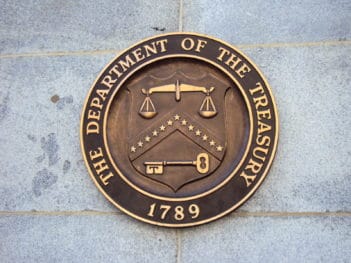 President Donald Trump has issued a new Executive Order (E.O.) "Modernising Sanctions to Combat Terrorism", effective from today, 11 September, which amends and enhances the powers in Executive Order 13224 (blocking assets of persons who commit, threaten to commit or support terrorism). It also terminates the national emergency declared in E.O. 12947 (prohibiting transactions with terrorists who threaten to disrupt the Middle East Peace Process), and incorporates this E.O. to form one consolidated sanctions regime.  White House Statement, Fact Sheet, and Message to Congress.
E.O. 13224, as amended, now provides for:
New designation criteria which allows the Treasury and State Department to sanction leaders and officials of terrorist groups, and those who participate in training;
Secondary sanctions against foreign financial institutions that have "knowingly conducted or facilitated significant financial transactions on behalf of any person sanctioned pursuant to E.O. 13224"; and
A prohibition on foreign financial institutions that have knowingly conducted a transaction on behalf of a sanctioned person from opening or maintaining a correspondent or payable-through account in the US.
Under this E.O., OFAC has listed 9 people as specially designated global terrorists (SDGTs) who are alleged to be leaders, officials, or have participated in training in the IRGC-QF, Hamas, Al-Qaida, and ISIS, and 7 entities who are said to have materially assisted, sponsored, or provided support for, or goods and services to Hamas, ISIS, ISIS-Khorasan, and ISIS-Philippines. OFAC Notice and Treasury Press Release.
Also under this E.O., the State Department has listed 12 individuals as SDGTs of designated groups including Hizballah, Hamas, Palestinian Islamic Jihad, ISIS, ISIS-Philippines, ISIS-West Africa, and the IRGC-QF. As a result, all property of the above designated individuals and entities are blocked, US persons are prohibited from engaging in transactions with them, and all SDGTs are subject to secondary sanctions. State Department Press Release.