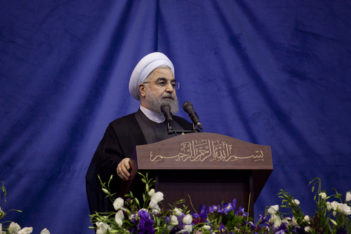 Iran has announced that, from Friday 6 September, it has stopped implementing its commitments relating to nuclear research and development under the JCPOA (nuclear deal). This is the third step in Iran's reduction of its compliance with the nuclear deal. See post and post for details on Iran's previous JCPOA actions.
Behrouz Kamalvandi, the Iranian nuclear agency spokesperson, said that the third step includes the development and testing of more "rapid and advanced centrifuges". Iran is now using IR-4 and IR-6 centrifuges, which can produce enriched uranium 10 times faster than the IR-1 centrifuges permitted under the deal. Mr Kamalvandi said Iran does not intend to enrich uranium up to 20% (weapon-grade level) with the faster centrifuges, but that Iran now has the capacity to do so.
According to an Iranian Foreign Office statement, Iran will reverse its decisions if the JCPOA signatories meet their commitments within 60 days.  The UK Foreign Office has made a statement calling Iran's decision "deeply concerning", and "particularly disappointing at a time when we and our European and international partners are working hard to de-escalate tensions with Iran".