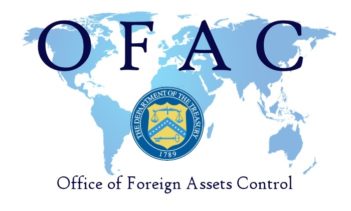 OFAC has imposed asset freezes on two militia figures in Iraq, Rayan al-Kildani and Waad Qado, who it says are implicated in serious human rights abuses.
al-Kildani is the leader of the 50th Brigade Militia, which OFAC says has systematically looted homes and is reportedly the primary impediment to the return of internally displaced persons to the Nineveh Plains region in Iraq, a region struggling to recover from ISIS rule. Similarly, Qado is the leader of the 30th Brigade militia, which is said by OFAC to have extracted money from the population in the Nineveh Plains through extortion, illegal arrests, and kidnappings.
OFAC has also imposed assets freezes on two former Iraqi governors, Nawfal Hammadi al-Sultan and Ahmed al-Jubouri, for alleged corruption.
al-Sultan was formerly the governor of Nineveh Province in Iraq, and in 2017 the UN Development Program suspended reconstruction projects following multiple allegations of al-Sultan siphoning off UN funds.
As former governor of Salah al-Din in Iraq, al-Jubouri was removed from his post and sentenced to imprisonment for misusing his authority and federal funds, and appropriating land for his personal use. OFAC also alleges that he has been known to protect his personal interests by accommodating Iran-backed proxies operating outside of state control.
The asset freezes were imposed under Executive Order 13818, which builds upon the Global Magnitsky Act. OFAC's press release is here, and the identifying information for the designated individuals is here.