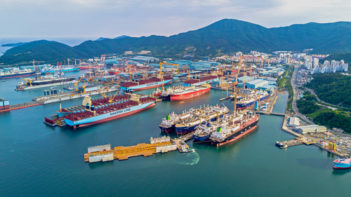 Yesterday (3 April), the South Korean Foreign Ministry reported that a South Korean ship has been held since October 2018 over allegations of its use to supply oil to DPRK through illicit ship-to-ship transfers in the East China Sea in September 2017.
This is the first South Korean ship detained over violations of international sanctions against DPRK, however, three foreign vessels are also currently held for providing oil to the regime and transporting North Korea-produced coal. Recently, the UN reported on the increase in illicit ship-to-ship transfers in vessels bound for North Korea in its Panel Report (see previous post).
On 5 April, the Royal Navy (UK) reported to the UN a prohibited ship-to-ship transfer between a North Korean vessel (transmitting as a fishing boat) and a ship of unknown nationality in the East China Sea. See UK Government news story.