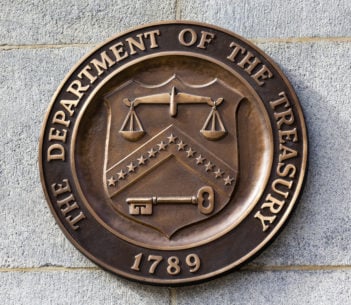 OFAC has designated 7 individuals and 1 entity pursuant to Executive Order (E.O.) 13224 (asset freezes and travel bans) that form part of the Rawi Network, "a key ISIS financial facilitation group based out of Iraq" which "has used hawalas and money service businesses to circumvent the formal banking sector and move terror funds for ISIS across Europe, Africa and the Middle East".  See OFAC Notice and Press Release.
The individuals:
Mushtaq Talib Zughayr al-Rawi, leader and operator of the Rawi Network;
Walid Talib Zughayr al-Rawi, "the brains behind the finance operation", designated for supporting Mushtaq;
Muhannad Mushtaq Talib Zughayr al-Rawi, operated a cycle of monetary transactions involving gold;
Muhammad Abd-al-Qadir Mutni Assaf al-Rawi, facilitated ISIS transactions and supported Mushtaq;
Umar Talib Zughayr al-Rawi and Abd-al-Rahman 'Ali Husayn al-Ahmad al-Rawi, both designated for managing financial affairs for ISIS' province Wilayah al-Furat from 2017; and
Halima Adan Ali, Kenya-based financial facilitator for ISIS in East Africa.
The entity:
Al-Ard Al-Jadidah Money Exchange Company, served as a money exchange and transferred money for ISIS members in Iraq.