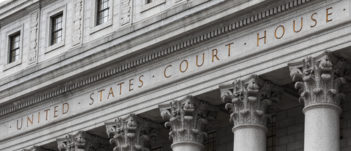 A US District Court in the Southern District of New York has granted a motion to dismiss  the case against 9 banks sued by military personnel for providing banking services to Iran which financed militants to conduct 55 attacks against US armed forces in Iraq. See Memorandum Opinion and Order.
The attacks were linked to groups including Al-Qaeda and Hezbollah, which are all subject to sanctions as foreign terrorist organisations.  The banks: Barclays Plc, BNP Paribas SA, Commerzbank AG, Credit Agricole SA, Credit Suisse Group AG, Deutsche Bank AG, HSBC Holdings Plc, Royal Bank of Scotland Group Plc and Standard Chartered Plc.
The court found that there was not a sufficient link between the alleged misconduct and the attacks (which occurred from 2003 – 2001) to find civil liability; there were no plausible allegations "that the provision of banking services, which are not inherently violent or dangerous, can be considered as acts dangerous to human life"; and the banks' knowledge that their services were enabling the attacks had not been made out.