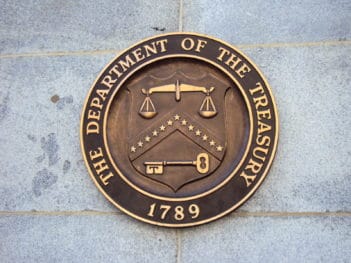 A $1.1bn settlement has been agreed with Standard Chartered Bank and OFAC, "federal, state, local and United Kingdom partners" to settle SCB's civil liability for violations of economic sanctions relating to Burma, Cuba, Iran, Sudan and Syria. OFAC has published their $639,023,750m settlement agreement which follows a $132m settlement agreed with OFAC in 2012 for similar violations.  See Enforcement Information, OFAC Notice and Treasury Press Release.
From June 2009 to May 2014, SCB processed 9,335 transactions totalling over $437.5m through or from the US to persons or states subject to US sanctions programmes, many concerning Iran-related accounts. Aggravating factors included: "actual knowledge and/or reason to know of the conduct at issue", the significant harm caused, the inadequacy of the compliance programme and the commercial sophistication of the institution. Mitigating factors included: SCB's substantial cooperation, remedial efforts and lack of prior penalty notice in the past five years.
The UK's Financial Conduct Authority has announced a £102.2m penalty for "serious and sustained shortcomings in Standard Chartered's AML controls" and failure to ensure its UAE branches applied UK-equivalent anti-money laundering controls. This is the second largest penalty for AML controls failings ever imposed by the FCA.
A separate case involving apparent violations by SCB in relation to Zimbabwe, which were voluntarily self-disclosed, has also been settled for $18,016,283 for facilitating transactions involving sanctioned persons.
Commentators have noted that these violations did take place 5 years ago, and Standard Chartered have spent $2.8bn on financial crime compliance since 2012.