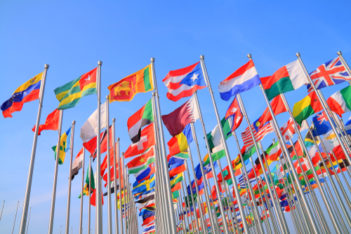 The UN Panel of Experts on N Korea sanctions is investigating possible violations of sanctions on North Korea under investigation in 20 countries. See the 2018/2019 annual UN Panel Report. The main points include:
Military Sanctions Violations
Reports of "clandestine procurement for nuclear programmes" in China. The panel is continuing to survey manufacturers of key nuclear procurement items, including designated companies Namchogang Trading Corp and Namhung Trading Corp;
Reports of military cooperation between DPRK and Syria, Sudan, Libya, Yemen, Egypt and Iran; and
Violations of the arms embargo through sales of weapons and military equipment from DPRK to armed groups in Libya and Yemen via arms brokers based in Syria.
Financial and Trade Sanctions Violations
Diplomats' role in circumventing asset freezes by "holding accounts in the name of family members and front companies and by establishing accounts in multiple jurisdictions";
Cyber-attacks carried out by DPRK to acquire foreign currency and evade financial sanctions; and
The illicit importation of luxury goods such as a Rolls-Royce Phantom, Mercedes-Benz limousines and Lexus vehicles in violation of the luxury goods ban.