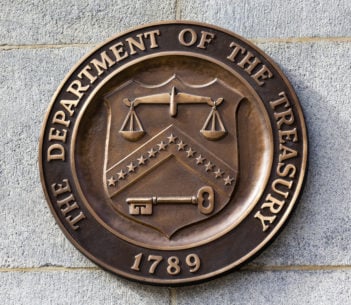 The following individuals and entities have been added to OFAC's Specially Designated Nationals List. Some of the listed individuals were also designated by the EU earlier today (see previous post) as a response to the escalation in the Kerch Strait and the Sea of Azov. See OFAC Notice and OFAC Press Release.
The individuals: Gennadiy Medvedev (Deputy Director of Border Guard Service); Aleksey Alekseevich Naydenko; Sergey Nikolayevich Stankevich (Head of Border Directorate for Russian Federal Security Service for Crimea); Andrey Borisovich Shein (Deputy Head of Border Directorate); Ruslan Alexandrovich Romashkin (Head of Service for Crimea Control Point); and Vladimir Yurievich Vysotsky.
The entities: AO Kontsern Okeanpribor; AO Zavod Fiolent; GUP RK KTB Sudokompozit; LLC Novye Proekty; LLC SK Consol-Stroi Ltd; Pao Zvezda; Yaroslavsky Shipbuilding Plant; and Zelendolsk Shipyard Plant Named After A.M. Gorky.