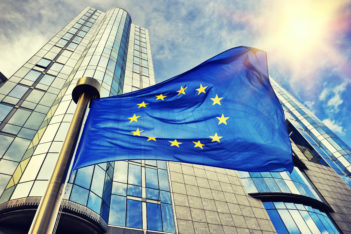 The EU has listed 8 Russian officials as a response to "escalation in the Kerch Strait and the Sea of Azov and the violations of international law by Russia, which used military force with no justification". The individuals were added to the list targeting those "undermining the territorial integrity, sovereignty or independence of Ukraine" (asset freezes and travel bans). At present, 170 people and 44 entities are now subject to these sanctions. See EU Press Release.
The individuals: Sergey Nikolayevich Stankevich (Head of Border Directorate for Russian Federal Security Service for Crimea); Andrey Borisovich Shein (Deputy Head of Border Directorate); Aleksey Mikhailovich Salyaev (Commanding Officer of border patrol boat "Don"); Andrei Shipitsin (Commanding Officer of border patrol boat "Izumrud"); Aleksey Vladimirovich Shatokhin (Head of Service for Kerch Control Point); Ruslan Alexandrovich Romashkin (Head of Service for Crimea Control Point); Sergey Alekseevich Shcherbakov (Commanding Officer of "Suzdalets"); and Aleksandr Vladimirovich Dvornikov (Commander of Southern Military District of Russian Armed Forces, including Crimea and Sevastopol). See Council Implementing Regulation (EU) 2019/409 and Council Decision (CFSP) 2019/416.
In addition, the EU Council has extended the validity of these restrictive measures for 6 months until 15 September 2019. See Council Decision (CFSP) 2019/415.