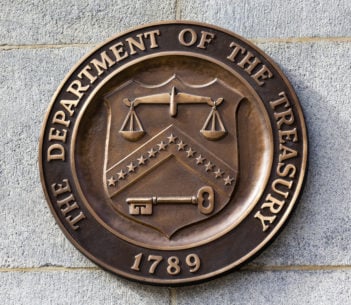 Yesterday (19 December), OFAC sanctioned 18 Russian nationals and 4 Russia-based entities in response to "Russia's continued disregard for international norms":
(i) Victor Alekseyevich Boyarkin, a former officer of Russia's Main Intelligence Directorate (GRU), was designated pursuant to Executive Orders (EO) 13661 and 13662 (asset freeze and travel ban) for acting on behalf of sanctioned oligarch Oleg Deripaska.
(ii) Alexander Aleksandrovich Malkevich and Elena Alekseevna Khusyaynova, as well as the entities Nevskiy News LLC, Economy Today LLC, Federal News Agency LLC and USA Really were designated pursuant to EO 13694 (asset freeze and travel ban) for being linked to Project Lakhta– a broad Russian effort that includes the previously designated Internet Research Agency (IRA), which has sought to "interfere in political and electoral systems worldwide".
(iii) 15 members of the GRU were designated under Section 224 of CAATSA (asset freeze and travel ban) for their "involvement in a wide range of malign activity", including attempting to interfere in the 2016 US election, efforts to undermine international organisations (e.g. WADA and OPCW) through cyber-enabled means, and carrying out the Novichok assassination attempt against the Skripals in Salisbury, UK. See OFAC Notice and US Treasury Press Release.
The US Department of State has also added 12 individuals and entities from the present OFAC action to the List of Specified Persons under Section 231 of CAATSA for being part of, or operating for or on behalf of, the intelligence sector of the Russian government. As a result, any person who knowingly engages in a significant transaction with any of these 12 individuals and entities will be subject to CAATSA Section 231 sanctions. See State Department Press Release.