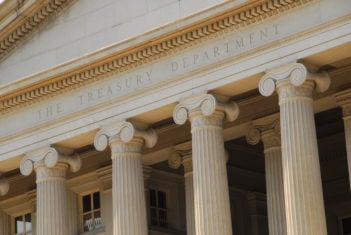 OFAC has designated 5 individuals and 4 entities of an "international network through which the Iranian regime, working with Russian companies, provides millions of barrels of oil to the Syrian government. The Assad regime, in turn, facilitates the movement of hundreds of millions of U.S. dollars (USD) to the Islamic Revolutionary Guard Corps-Qods Force (IRGC-QF) for onward transfer to HAMAS and Hizballah." The designations were made pursuant to Syria-related Executive Order 13582 and/or terrorism-related Executive Order 13224 (both authorities impose US asset freezes). See OFAC Notice, US Treasury Press Release, Department of State Press Release, and OFAC Advisory: Sanctions Risks Related to Shipping Petroleum to Syria.
The 5 individuals: Muhammad Qasim al-Bazzal; Mohamed Amer Alchwiki; Andrey Dogaev; Rasoul Sajjad; and Hossein Yaghoubi Miab.
The 4 entities: Global Vision Group (Russia-based); Promsyrioimport (Russia-based); Tadbir Kish Medical and Pharmaceutical Company (Iran-based); and MB Bank (Russia-based).