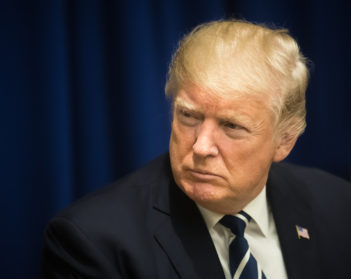 Today, the US will complete the full re-imposition of sanctions on Iran that were lifted or waived under the JCPOA, aimed at "depriving the regime of the revenues that it uses to spread death and destruction around the world", in particular oil revenue. The timing is said to coincide with the anniversary of the 1979 storming by Iranian revolutionaries of the US embassy in Tehran when 52 American diplomats were held hostage for 444 days. Key points:
The last set of Iran sanctions that were lifted under the JCPOA will be re-instated today, including measures against Iran's energy, ship building, shipping, and banking sectors (the first set of measures were imposed on 7 August 2018).
Over 700 individuals, entities, vessels and aircraft have also been added to the SDN list, including 50 Iranian banks and their foreign and domestic subsidiaries, oil exporters, and shipping companies – see OFAC Notice, Treasury press release, and new OFAC FAQs.

8 jurisdictions (China, India, Italy, Greece, Japan, South Korea, Taiwan and Turkey) will be granted temporary waivers on the importation of Iranian oil, on the basis that they will stop or greatly reduce oil revenues in the coming weeks.

An amendment to the Iranian Transactions Sanctions Regulations will take effect today, reflecting the re-imposition of sanctions pursuant to certain sections of Executive Order 13846. See White House Factsheet.
A Joint Statement from EU High Representative Federica Mogherini, France, Germany, and the UK says that they "deeply regret the further re-imposition of sanctions by the US" and have committed to work on the "preservation and maintenance of effective financial channels with Iran, and the continuation of Iran's export of oil and gas". The EU Special Purpose Vehicle (SPV), whose aim is to safeguard non-US trade with Iran, is not yet in place (see previous blog). In a Special Press Briefing last week, US Treasury Secretary Steven Mnuchin said that "if there are transactions that go through [the SPV which] have the intent of evading [US-Iran] sanctions, we will aggressively pursue our remedies". Link to Updated UK Guidance on Trade and Export with Iran.