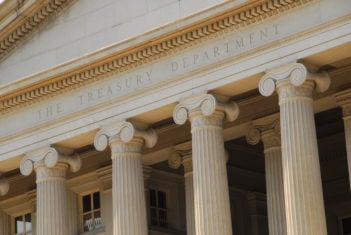 Yesterday, OFAC sanctioned 3 individuals and 9 entities in response to "Russia's continuing malign activity and destabilizing behavior". See OFAC Notice and US Treasury press release.
2 individuals, Andriy Volodymyrovych Sushko and Aleksandr Vasilevich Basov, and 1 entity, Ministry of State Security, were designated for committing "serious human rights abuses in the furtherance of the Russian Federation's forcible occupation or control of territories of Ukraine". These designations were made under the Support for the Sovereignty, Integrity, Democracy, and Economic Stability of Ukraine Act of 2014, as amended by Section 228 of CAATSA (asset freeze and travel ban imposed).
1 individual, Vladimir Nikolaevich Zaritsky, and 8 entities were designated pursuant to Executive Order (EO) 13685 for being "responsible for advancing Russian interests by operating in the Crimea region of Ukraine" (asset freeze and travel ban imposed). The 8 entities: Joint Stock Company Sanatorium AY-Petri; Joint Stock Company Sanatorium Dyulber; Joint Stock Company Sanatorium Miskhor; Krymtets, AO; Limited Liability Company Garant-SV; Limited Liability Company Infrastructure Projects Management Company; Limited Liability Company Southern Project (this entity was also designated pursuant to EO 13661); and Mriya Resort & Spa.