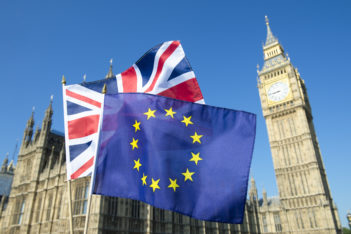 The Draft UK Withdrawal Agreement provides for a transition period (until 31 December 2020) during which EU law, including the Common Foreign and Security Policy (CFSP), will continue to apply to and in the UK. This means the UK will continue to implement EU sanctions during this period (see Part 4, Articles 126 and 127(1) of the Agreement, and Section IV of the EU press release).
If the EU and UK reach an agreement governing their future relationship in the area of CFSP which becomes applicable during the transition period, then the EU's CFSP provisions and the sanctions adopted on the basis of those provisions will cease to apply to the UK from the date of that new agreement (see Part 4, Article 127(2) of the Agreement).
The EU and UK have outlined the political declaration setting out the framework for their future relationship, saying there will be a "[c]onsultation on sanctions, with intensified exchange of information where foreign policy objectives are aligned, with the possibility of adopting mutually reinforcing sanctions." See UK Government Explanatory Slides.