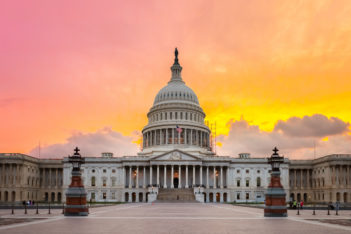 This month, the US Senate passed 2 Bills targeting Hizballah: 
1.      The Hizballah International Financing Prevention Amendments Act of 2017 amends its 2015 legislation to impose sanctions on: (i) foreign persons that knowingly assist in, or provide support for, fundraising or recruitment activities for Hizballah; (ii) agencies of foreign governments that provide Hizballah with financial support, arms or other assistance; and (iii) Hizballah networks, by reason of its narcotics trafficking and significant transnational criminal activities.
2.      The Sanctioning the Use of Civilians as Defenseless Shields Act imposes sanctions (asset freeze and travel restrictions) on each foreign individual and entity that is a member of, or acts on behalf of, Hizballah and that is responsible for, or complicit in, the use of human shields, as well as each foreign person, entity, or instrumentality of a foreign state that has supported or facilitated such person or entity.
Both Bills will become law once signed by President Donald Trump.
Update: On 25 October 2018, President Donald Trump signed the Hizballah International Financing Prevention Amendments Act of 2018 into law. See White House press release.