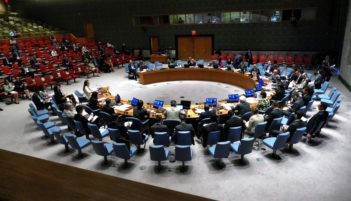 Yesterday (4 October), the UN Security Council added Jama'a Nusrat ul-Islam wa al-Muslimin (JNIM) to its ISIL (Da'esh) and Al-Qaida sanctions list. According to the UN summary of reasons for listing, JNIM has "described itself as the official branch of Al-Qaida in Mali". It will now be subject to a UN asset freeze and arms embargo. See UN press release.
On 5 September 2018, the US imposed an asset freeze on JNIM by designating it as a Foreign Terrorist Organisation and as a Specially Designated Global Terrorist (see previous blog).
On 8 October 2018, the EU implemented the UN listing of JNIM, see Commission Implementing Regulation (EU) 2018/1494.