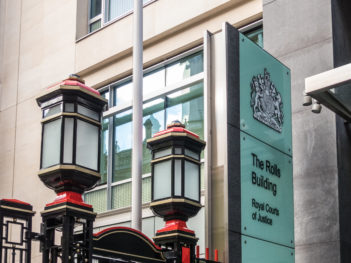 The UK Commercial Court has given judgment in Mamancochet Mining Ltd v Aegis Managing Agency Ltd & Others [2018] EWHC 2643 (Comm) holding that:
–          Defendants are liable to pay insurance claim under a marine insurance contract (covering the theft of shipments of steel billets).
–          This is because payment would not "expose" the underwriters to EU or US sanctions on Iran if paid out before 4 November 2018 (the end of the wind down period for reimposed US Iran sanctions) therefore the sanctions clause  ("no… insurer shall be liable to pay any claim… to the extent that… payment of such claim… would expose that… insurer to any sanction, prohibition or restriction under [UN] resolutions or the trade or economic sanctions, laws, or regulations of the [EU], [UK] or the [USA]") does not apply.
–          The Court said that "exposure" to sanctions meant that the payment had to breach sanctions as opposed to exposing insurers to a real risk of breach.
–          The risk was insufficient here because US sanctions waivers were in place until 4 November 2018 (the wind down period following the US decision to withdraw participation in the JCPOA).
–          The Court did not reach a concluded view on the Claimant's argument that reliance on the sanctions clause would breach the EU Blocking Regulation, but saw force in the argument that the Blocking Regulation was not engaged where the insurer's liability to pay a claim is suspended under a sanctions clause because the insurer is not "complying" with a third country's prohibition but is simply relying upon the terms of the policy to resist payment.