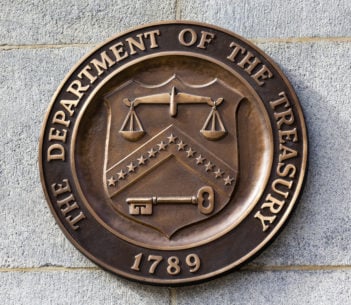 OFAC has designated 20 entities as Specially Designated Global Terrorists, pursuant to Executive Order 13224 (US asset freezes), for "providing financial support to the Basij Resistance Force (Basij), a paramilitary force subordinate to Iran's Islamic Revolutionary Guard Corps (IRGC)".
According to the US Treasury press release, "the IRGC's Basij militia recruits, trains, and deploys child soldiers to fight in IRGC-fueled conflicts across the region. This Iran-based network is known as Bonyad Taavon Basij, which is translated as Basij Cooperative Foundation, and is comprised of [(at least) the 20 entities designated today]", of which are "deeply entrenched in major Iranian industries, such as automotive, mines and metals, tractor manufacturing, and banking."
The 20 entities: Andisheh Mehvaran Investment Company; Bahman Group; Bandar Abbas Zinc Production Company; Bank Mellat; Bonyad Taavon Basij; Calcimin; Esfahan's Mobarakeh Steel Company; Iran Tractor Manufacturing Company; Iran Zinc Mines Development Company; Mehr Eqtesad Bank; Mehr Eqtesad Financial Group; Negin Sahel Royal Investment Company; Parsian Bank; Parsian Catalyst Chemical Company; Qeshm Zinc Smelting And Reduction Company; Sina Bank; Tadbirgaran Atiyeh Iranian Investment Company; Taktar Investment Company; Technotar Engineering Company; and Zanjan Acid Production Company. See OFAC Notice.