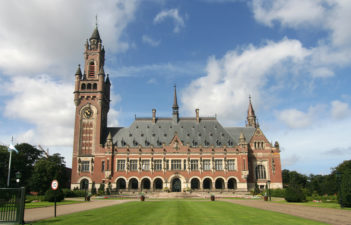 The International Court of Justice has held today, in Iran's application for provisional measures (see previous blog) that pending resolution of the case, the USA must:
1.      Remove, by means of its choosing, any impediments arising from the measures announced on 8 May 2018 to the free exportation to the territory of the Islamic Republic of Iran of: (i) medicines and medical devices; (ii) foodstuffs and agricultural commodities; and (iii) spare parts, equipment and associated services (including warranty, maintenance, repair services and inspections) necessary for the safety of civil aviation.
2.      Ensure that licences and necessary authorisations are granted and that payments and other transfers of funds are not subject to any restriction in so far as they relate to the goods and services referred to in point (1).
These measures go less far that those requested by Iran, but cover the areas the ICJ regarded as causing potentially irreparable harm pending resolution of the main claim.
Both parties must also refrain from any action which might aggravate or extend the dispute before the Court or make it more difficult to resolve. See Order, Summary of Order, Press Release, and Separate Opinion.