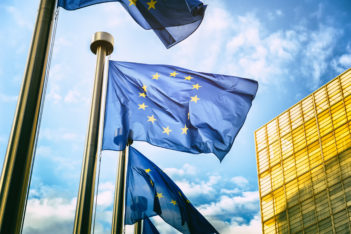 Last month, the EU Commission recommended the introduction of Qualified Majority Voting (QMV) instead of unanimity in (inter alia) sanctions policy, on the grounds that requiring unanimity "slows down progress and in some cases prevents the EU from adjusting to changing realities". Two EU sanctions regimes (Belarus and Venezuela) were given as examples to "demonstrate that unanimous voting in the Council hampers the ability of the European Union to react quickly and firmly to international developments".
Commission President Jean-Claude Juncker has requested EU leaders to discuss whether the EU will adopt the Commission's recommendation at the Council meeting on 9 May 2019 in Romania.
The UK's preference is for unanimity: "The UK is seeking a deep and special partnership with the EU following our withdrawal. It is therefore in our interests that the EU continues to be an effective foreign policy actor in the way it chooses. We recognise some of the frustrations highlighted by the Commission. However, we think that EU foreign policy decisions made by consensus carry considerable weight because all Member States agree them." See Minister for Europe's Explanatory Memorandum and European Scrutiny Committee's Conclusions.