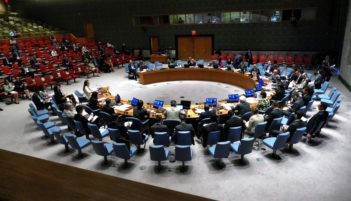 The UN Security Council has added Ibrahim Saeed Salim Jadhran to its Libya sanctions list for (inter alia) carrying out "armed actions and attacks against oil installations located in [Libya's] oil crescent region that caused its destruction, the latest of which was on 14 June 2018". As a result, Mr Jadhran will now be subject to a UN asset freeze and travel ban. See UN press release and summary of reasons for listing.
The US implemented this listing on 12 September 2018, see OFAC Notice and US Treasury press release.
The EU implemented this listing on 19 September 2018, see Council Implementing Decision (CFSP) 2018/1250 and Council Implementing Regulation (EU) 2018/1245.