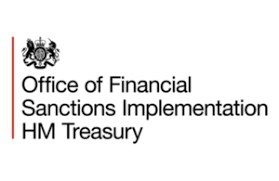 The UK's Office of Financial Sanctions Implementation (OFSI) has issued a reminder that all persons who hold or control funds or economic resources belonging to, owned, held, or controlled by a designated person, must submit a report to OFSI with the details of those assets by 12 October 2018.
The report should include details of all funds or economic resources frozen in the UK at close of business on 28 September 2018, as well as those held overseas where they are subject to UK sanctions.
All completed reports should be emailed to ofsi@hmtreasury.gov.uk using the template found here. For more information, see the OFSI Notice.