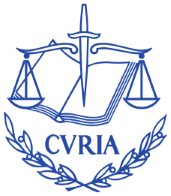 The EU General Court has dismissed actions to annul the EU's sanctions that relate to Russian banks and energy companies: DenizBank, Sberbank, VTB Bank, Vnesheconombank, PSC Prominvestbank, Rosneft, and Gazprom Neft. The Court held (in brief summary) that:
a.           These measures (even though they are not the asset freeze provisions) are targeted sanctions to which the due process requirements (reasons etc) apply.
b.           Those duties had been sufficiently complied with.
c.           The measures were not incompatible with the EU-Russia Partnership Agreement or other trade agreements because they were justified by the EU's security interests.
d.           The measures were not an unjustified or disproportionate restriction on fundamental rights even though the operators they targeted had nothing to do with Russia's actions in Ukraine.