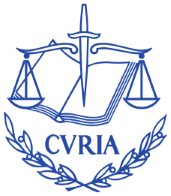 We reported in September 2016 that the EU General Court had annulled the 2014 designation of Andriy Klyuyev (former Head of Administration of the President of Ukraine) under the EU's sanctions relating to the misappropriation of Ukrainian state funds. However, the Court upheld his 2015 listing, as subsequently amended by the EU Council (see previous blog).
This week (11 July 2018), the same Court decided to uphold Mr Klyuyev's 2016 listing but annulled his 2017 re-listing, see judgment: Klyuyev v Council T-240/16. The Court held that the information relied upon by the Council in maintaining Mr Klyuyev's 2017 listing, as set out in letters from Ukraine's Prosecutor General, had been "incomplete and tainted with inconsistencies". Accordingly, when considered alongside the exculpatory evidence presented by Mr Klyuyev, the Council ought to have investigated further and sought clarification from the Ukrainian authorities. The Court held that the Council had therefore committed a manifest error of assessment in having considered that it was not required to take into account the evidence produced by Mr Klyuyev or to make further enquiries of the Ukrainian authorities.
In March 2018, Mr Klyuyev was re-listed until 6 March 2019 under Council Decision (CFSP) 2018/333. That 2018 re-listing, however, was not addressed in the present judgment. As a result, Mr Klyuyev continues to remain on the EU sanctions list (subject to an asset freeze).