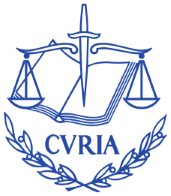 The EU General Court has given two Ukraine misappropriation judgments: Arbuzov v Council T-258/17 and Lukash v Council T-210/16.
The Court annulled the listing of Olena Lukash (current Ukraine politician, former Minister of Justice), although she is no longer listed – the EU decided in March 2018 not to extend her listing when it came for renewal, see Council Decision (CFSP) 2018/333.
In respect of Sergei Arbuzov (former Prime Minister of Ukraine), the Court annulled his re-listing. We previously reported that the Court had annulled his original designation in January 2016 (because the only basis for saying he was "responsible for misappropriating Ukrainian state funds" was a letter in March 2014 from Ukraine's Prosecutor General that gave no details of the matters alleged against him or the nature of his alleged responsibility), but had upheld his re-listing in July 2017 (there was now sufficient evidence that he was "subject to criminal proceedings by the Ukrainian authorities for the misappropriation of public funds or assets").
The Court has now annulled Mr Arbuzov's 2nd re-listing on the basis that the Council had made a manifest error of assessment in concluding that Mr Arbuzov's observations concerning the lack of progress in the Ukrainian criminal proceedings had not justified further checks by the Council. The Court said the comments had raised legitimate questions as to the sufficiency of the information provided by the Ukrainian Prosecutor General regarding the criminal proceedings against Mr Arbuzov. Accordingly, the Council should have carried out additional checks with the Ukrainian authorities to clarify the reasons justifying the lack of progress in the criminal proceedings.
Mr Arbuzov was re-listed in March 2018 by Council Decision (CFSP) 2018/333 for the same reasons (2018 re-listing not addressed by this judgment).