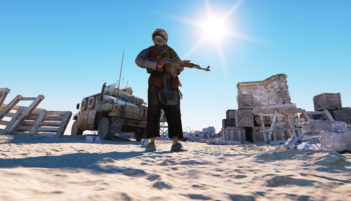 Yesterday, the 7-member nations* of the Terrorist Financing and Targeting Center (TFTC) sanctioned 5 members of Hizballah's Shura Council ("the primary decision-making body of Hizballah"). In particular, the following individuals were designated as Specially Designated Global Terrorists, pursuant to Executive Order 13224 (asset freezes imposed): Hasan Nasrallah (Secretary General of Hizballah), Naim Qasim, Muhammad Yazbak, Husayn Al- Khalil, and Ibrahim al-Amin al-Sayyid. See OFAC Notice and US Treasury press release.
In addition, TFTC member states also designated the following key Hizballah-affiliated individuals and entities: Talal Hamiyah, Ali Youssef Charara, Spectrum Group, Hasan Ebrahimi, Maher Trading, Hashem Safieddine, Adham Tabaja, Al-Inmaa Group, and Al-Inmaa Engineering and Contracting, all of whom were previously designated by the USA. This is the second TFTC designation action since the centre was announced in May 2017.
These designations follow President Trump's decision to cease US participation in the JCPOA and to reimpose US sanctions on Iran. They have been made in "furtherance of the goal of addressing the totality of Iran's malign activities and regionally destabilizing behaviour, including that of Hizballah". Furthermore, they "complement" last week's OFAC decision to sanction an IRGC-QF-associated currency exchange network procuring millions of dollars through the UAE (previous blog), as well as OFAC's most recent action to sanction Iran's Central Bank Governor and an Iraq-based bank for moving millions of dollars on behalf of the IRGC-QF to Hizballah (previous blog).
*(1) Bahrain; (2) Kuwait; (3) Oman; (4) Qatar; (5) Saudi Arabia; (6) UAE; and (7) USA