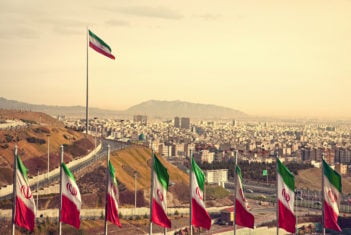 The US and UAE have taken joint action to disrupt an extensive currency exchange network in Iran and the UAE, which the US Treasury says has procured and transferred millions of US dollars in bulk cash to Iran's sanctioned Islamic Revolutionary Guard Corps-Qods Force (IRGC-QF). The Treasury says that the currency is being used to fund the IRGC-QF's "malign activities and regional proxy groups". The Treasury also alleges that Iran's Central Bank, itself subject to US sanctions, was complicit in the scheme and "actively supported this network's currency conversion and enabled its access to funds" in foreign bank accounts.
As part of the joint action, the US has imposed sanctions on 6 people and 3 entities under its Iran sanctions, and it has also designated them as Specially Designated Global Terrorists. They are listed for their involvement in a variety of activities in connection with the currency exchange network, including managing front companies, transferring money from Iran to the UAE for conversion into US dollars, and forging documents. As a result, their assets are blocked and US persons are prohibited from doing business with them.
The Treasury's press release is here, and the details of the listings are here.