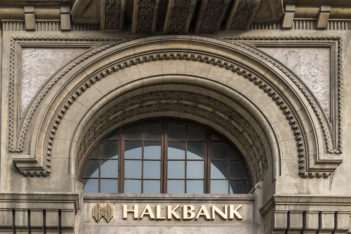 On 3 January 2018, Turkish banker Mehmet Hakan Atilla was found guilty of conspiracy to violate US sanctions against Iran. The scheme consisted of a money-laundering network facilitated by Turkish state bank Halkbank, which allowed Iran to gain access to international markets in contravention of US sanctions. Although nine defendants had been charged in the case, Mr Atilla was the only one who stood trial (seven other defendants are still at large). Co-defendant Reza Zarrab, a Turkish-Iranian businessman, previously pleaded guilty in the scheme and gave evidence in the trial against Mr Atilla (previous blog).
Yesterday (16 May 2018), the judge in the trial – US District Judge Richard Berman – sentenced Mr Atilla to 32 months in prison. He held that the Halkbank executive appeared to have been following orders from the bank's CEO, Suleyman Aslan, who is one of the seven defendants at large. Further, that Mr Atilla had been less culpable than his co-defendant Reza Zarrab, who has yet to be sentenced.
The criminal prosecutions against Mr Atilla and his co-defendants are separate from any punishment that may be imposed on Halkbank, which is expected to face a fine from OFAC.