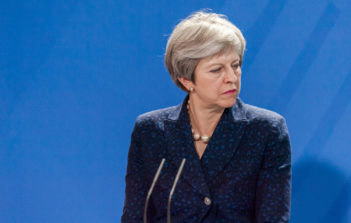 British Prime Minister Theresa May made a statement in the House of Commons on the UK government's response to the recent nerve agent attack on Sergei and Yulia Skripal (see previous blog here).
She said Russia had "provided no credible explanation" of the incident and that there was "no alternative conclusion other than that the Russian State [had been] culpable for the attempted murder of Mr Skripal and his daughter… This represents an unlawful use of force by the Russian State against the United Kingdom… It must therefore be met with a full and robust response beyond the actions we have already taken since the murder of Mr Litvinenko and to counter this pattern of Russian aggression elsewhere." As a result, the Prime Minister announced the following measures (inter alia):
1.      Under the Vienna Convention, the UK will expel 23 Russian diplomats who have been identified as "undeclared intelligence officers" (one week to leave the country) (the White House has issued a statement supporting this action as a "just response");
2.      New legislative powers will be developed to "harden [the UK's] defences against all forms of hostile state activity", including the addition of a targeted power to detain those suspected of hostile state activity at the UK border (a power which is currently only permitted in relation to those suspected of terrorism);
3.      The UK Government will table an amendment to the UK Sanctions Bill, "to strengthen our powers to impose sanctions in response to the violation of human rights" (see previous blogs on Magnitsky amendments to the Bill);
4.      Increased checks on private flights, customs and freight coming from Russia;
5.      Russian-state assets will be frozen wherever there is evidence that "they may be used to threaten the life or property of UK nationals or residents" (this appears to be a reference to the power of HM Treasury to impose freezing orders pursuant to section 4 of the Anti-terrorism, Crime and Security Act 2001);
6.      UK efforts to seek a "robust international response" before the UN Security Council – see here for the Council's discussion on the issue (no reference was made to seeking increased EU sanctions against Russia, and the EU's press release of 19 March has indicated no intention of extending sanctions); and
7.     UK suspension of high-level diplomatic contact with Russia.