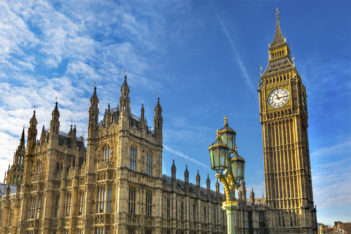 The Sanctions and AML Bill (on which see previous blogs) started Report stage in the House of Lords yesterday. The transcript of the debate is here and here, and the amendments debated here. Key points in summary:
The Government has significantly amended the Bill, as a result of discussions with peers including Lord Pannick. Amendments include:
Restrictions on the Government's regulation-making powers (confining the powers to cases in which there are good reasons to make new regulations, where new regulations are a reasonable course of action, and where there has been a report to Parliament).
Express procedural fairness requirements for designations, including the requirement to give a listed person or entity evidence or (in a national security context) the gist of the case against it / him / her.
An express recognition that the principle of proportionality applies to designations.
Restrictions on the power to designate by description (now limited to cases in which a reasonable person would know that an individual meets that description and it isn't practicable to name an individual).
Enhanced requirements to give sanctions guidance and to review designations.
The Government was defeated on the two amendments that went to a vote, and as a result the Bill makes more explicit the purposes for which sanctions regulations can be made (including for human rights violations), and there is now no power for the Government to create new criminal offences.
The remedies for people / entities listed as a result of a UN designation will be "taken up" in the House of Commons, where the Bill will be debated in February.
The House of Lords Report Stage continues tomorrow, at which these amendments will be debated (supplemental amendment here).