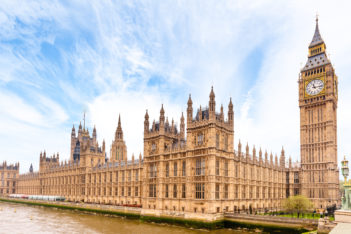 Yesterday, the UK Sanctions and Anti-Money Laundering Bill completed Report stage in the House of Lords, transcript here. Two key points:
1)     The Government was unsuccessful in seeking a broad power to create new criminal offences in an AML context. On the subject of "Henry VIII clauses" (powers for the executive rather than legislature to amend primary legislation), Lord Pannick said:
"this House is signalling clearly to Ministers that it is simply not prepared to accept clauses of this nature. The great fear and regret is that Ministers are putting these clauses into each and every Bill as a matter of course without thinking about whether they are needed or if there is a way of adopting a more narrow and tailored approach… We are arriving at the point where the courts are not prepared to accept them and are showing every sign that they will give them the narrowest possible interpretation because, as a matter of constitutional principle, they are objectionable."
2)     The addition of a number of registers were discussed. There will not be a public register of beneficial ownership in the British overseas territories or a register of beneficial ownership of UK property registered outside the UK.
The Bill (as amended on Report) will have its third reading in the House of Lords on 24 January 2018 (list of amendments to be moved).