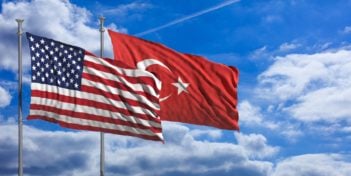 On 28 December 2017, the US Department of State announced the full resumption of visa services in Turkey following "high-level assurances" having been adhered to by the Turkish Government.
On the same day, the Turkish Embassy in Washington DC issued a statement welcoming the decision of the US and simultaneously lifted its visa restrictions on American citizens. The statement also declares that the Turkish Government gave no such assurances, and that it was "inappropriate [of the US] to misinform [the] Turkish and American public that such assurances [had been] provided".
We previously reported on the initial visa suspensions between the two states in October (see here), as well as the limited resumption of visas which followed in November (see here).