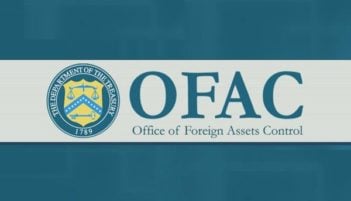 OFAC has added 1 person (Chinese), 13 entities (4 Chinese and 9 North Korean), and 20 vessels (all North Korean) to its SDN list in order to "disrupt North Korea's illicit funding of its unlawful nuclear and ballistic missile programs".
OFAC has stated that the designations "target third-country persons with long-standing commercial ties to North Korea, as well as the transportation networks that facilitate North Korea's revenue generation and operations".
Eleven designations were issued pursuant to Executive Order 13810, which targets, among others, persons that operate in the North Korean transportation industry, as well as persons who have engaged in a significant importation from or exportation to North Korea. The remaining entities were sanctioned pursuant to Executive Order 13722, which targets, among others, persons involved in the exportation of workers from North Korea, including exportation to generate revenue for the Government of North Korea. See OFAC Notice here, and US Treasury press release here.
These designations come the day after President Donald Trump announced that the US would be placing North Korea back on its list of State Sponsors of Terrorism (North Korea was removed from the list in 2008).