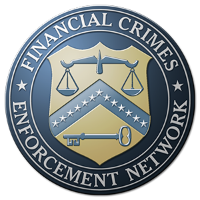 The US Department of the Treasury's Financial Crimes Enforcement Network (FinCEN) has issued a final rule under section 311 of the USA Patriot Act which severs Bank of Dandong from the US financial system (full list here).
Despite US and UN sanctions, the Chinese bank is said to have acted "as a conduit for North Korea to access the US and international financial systems", including the facilitation of "millions of dollars of transactions for companies involved in North Korea's weapons of mass destruction (WMD) and ballistic missile programs".
As a result, FinCEN's section 311 action against the bank imposes a prohibition on US financial institutions from opening or maintaining correspondent accounts for, or on behalf of, Bank of Dandong. Click here for the FinCEN press release.