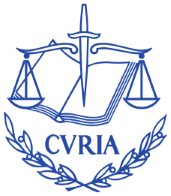 Two new EU General Court Ukraine misappropriation judgments – Klymenko v Council T-245/15 and Ivanyushchenko v Council T-246/15.
As we have reported, the Court has annulled designations on the EU Ukraine list which imposes restrictive measures on those said to be "responsible for misappropriating Ukrainian state funds", where there is insufficient evidence that the relevant person is "subject to criminal proceedings by the Ukrainian authorities for the misappropriation of public funds or assets".
In the two most recent judgments, the Court considered the information set out in various letters from the prosecutors to decide whether it was sufficiently specific and up to date as regards the allegations against each applicant to form the basis for EU designation. In Mr Ivanyushchenko's case, the Court annulled his designation because the evidence was beset with inconsistencies or irrelevant, such that the Council should have had doubts about its accuracy and sought further information. In Mr Klymenko's case, the Court declined to annul.