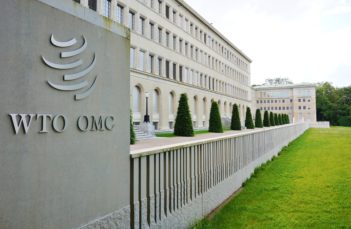 Qatar has requested that the World Trade Organisation (WTO) establish a dispute panel to consider measures imposed on it by the United Arab Emirates (UAE) affecting trade in goods and services and the protection of intellectual property rights.
The UAE had objected to Qatar's request, stating  that it and eight other countries were forced to take measures in response to Qatar's funding of terrorist organisations. The UAE argued that WTO rules allow members  to take action in the interests of national security. The UAE had also stated  that the issues in the dispute were not trade issues, the WTO's dispute system was not equipped to hear them, and clear language existed in the agreements to exclude such disputes from the WTO.
The WTO's Dispute Settlement Body has decided to defer the establishment of a panel. Click here for the WTO press release.