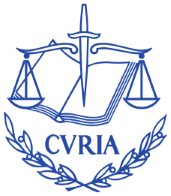 The General Court has rejected 2 applications to annul listings on the EU's Tunisia sanctions, brought by Sirine Ben Ali and Mohamed Mabrouk. Links to judgments here:
T-149/15
and
T-175/15
, both of 5 October 2017.  These are the regimes the EU imposed in 2011 on those said to have misappropriated Tunisian state funds.
The Court rejected both cases, finding that it was sufficient for the applicants' inclusion in these measures that there are ongoing judicial proceedings against them in Tunisia for misappropriation offences.  The Court rejected arguments that those proceedings were taking unreasonably long, unlikely to lead to trial and politically motivated, and that the EU sanctions had run their course given that Tunisia was now a democracy.  The Court did say that by analogy with the counter-terrorism
Kadi
case law the EU had to examine the evidence sent to it by the Tunisian authorities, but that it had done so sufficiently in these cases.  The judgments cover many other points about admissibility, confirmatory decisions etc too, and also consider whether less onerous alternatives were possible in the proportionality analysis.