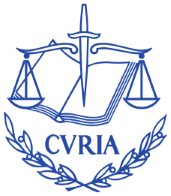 The European Court of Justice has dismissed the appeals of Viktor Yanukovych, former President of Ukraine, and his son Oleksandr Yanukovych, against the General Court judgments refusing to annul their listings on the EU's Ukraine misappropriation sanctions. Links to judgments here: C-598/16 and C-599/16, both of 19 October 2017. Judgments below here: T-346/14 and T-348/14.
We previously reported that the General Court annulled their original listings, which had said that they were "subject to investigation in Ukraine…for the embezzlement of Ukrainian state funds", for the same reason as all the Court's previous Ukraine judgments (see eg previous blog here), namely that the listings were only based on a letter from Ukraine's prosecutor stating that investigations had been opened into a number of former senior officials to establish the misappropriation of public funds, but said nothing about what each individual was accused of.  The Court then upheld the amended reasons given in subsequent listings saying that they were "subject to criminal proceedings" by the Ukrainian authorities for the "misappropriation of public funds or assets", on the basis of a Ukrainian prosecutors' letter.
The ECJ upheld this approach, and regarded the appeals as a request impermissibly for the appeal court to reassess the facts found by the court below, and dismissed the arguments that the listing criterion for the Ukraine misappropriation regime did not pursue a valid foreign policy objective or that the General Court had been wrong to rely on the Ukrainian prosecutor's letter as a sufficient underpinning for the sanctions.